The artist Christian Duran Gomez
greets you !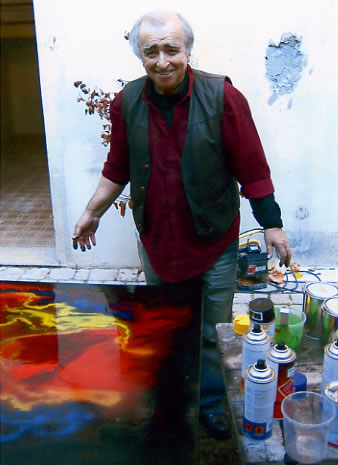 Christian DURAN GOMEZ is convinced that he was an artist in some previous lives. That truely self-taught artist whose unaccountable passion for painting and drawing dates back to his very early chilhood -for he was five years old when it all started- can reproduce or interpret any of the greatest masterpieces to perfection. His individual sense of painting is in the tradition of the momentous events which have forever changed the art of painting in terms of technique, as when they shifted from "tempora" to painting in oils the alchemy of which brought something else to the Van Eyck brothers.
Christian DURAN GOMEZ views his paintings as being in a technical continuity of painting in oils, a genuine modern alchemy; his paintings which take the first steps towards painting of the XXIst century unveil a unique style.
Last exposures of the artist :


2001 -> 2006 - permanent exposure :

Galerie Lydia Courteille
33 rue Mazarine
75006 Paris.


2000 - permanent exposure :

Rue de Charonne
Paris.